Hello Crafters!
Happy Monday!
And this time it actually is :)
Welcome to the Altenew Marker Release Blog Hop! If you're just stopping by you can start the hop at the beginning with the Altenew Card Blog. If you've been hopping along then you should have arrived from the Altenew Scrapbook Blog.
They are also generously allowing me to do a $30 gift card giveaway here!
The winner will be posted on November 29th so make sure you first leave some love and then stop back to see if you're the lucky winner!
Speaking of Winners . . .
I need to announce the lucky winner from November 8th's Blog hop and that is
To claim your $30 gift card please email

winner@altenew.com

by 11/30/2017 with the subject line Altenew 11/8/2017 Release Blog Hop Winner from Kelly Latevola's Blog.
Alright, are you ready to talk Markers?
Altenew already has one set of 12 "Set A" Today They are releasing two more sets.
"Set B" and "Set C" are just filled with beautiful colors.
They are also offering discounts if you buy them in a bundle.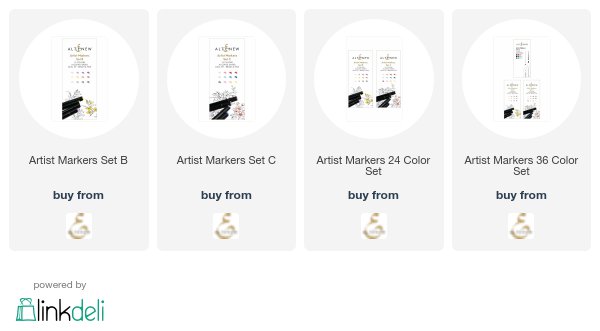 I actually used all three sets to create my card for today.
I first stamped and masked my scene. When you're creating a one layer card you want to start with whatever will be in the foreground. For this card that was my flower and then the cup.
I left all the masks in place and added an additional one to the bottom of the card for my table top. I put down some distress inks to create a background and then removed all my masks to get coloring!
The colors included in these sets blend really easily together so there's no guess work. Plus, the markers are one of the few alcohol markers that have a brush nib which I love! I don't even remember how to color without them :/
I did do a video but it's a long hop so feel free to skip it.
Or come back and check it out. It'll be here :)
Thank you so much dropping by!!
Here's the List of the Entire Hop in case you get lost along the way!