Hello Crafters!
Can you believe we're almost to the end of 2017?!
This year flew by!
But it seems like since I had my son they all have.
I'm going to have a kindergartener next year.
Everybody panic.
One highlight of the impending new year?
Altenew's Year in review Blog Hop.
Welcome to it :)
You should have arrived fr
om the amazing Laura Jane's blog. If you're just stopping by, you've literally missed the whole thing as I am the last stop haha. You won't want to miss it so head back to

the
Altenew Card Blog where it all begins.
Of course for the inspiration, so many amazing cards, but also for the giveaways!
Before you go make sure you drop a comment as one lucky crafter will win a $20 gift card by commenting on my blog too! Thanks Altenew. The winner will be announced here by January 5, 2018.
Alright let's talk cards shall we?
First up is this floral beauty. For this card I combined Copic coloring with Copic watercoloring. Copic Watercoloring you say? Yep, a waterbrush and some Copic blending solution works wonders.
For this card I used masking to create a one layer cupcake with a background stamp and floral details. Everything was colored with Copic Markers.
Another one layer card! This time I combined distress inks and Copic markers with my masking to get a fun watercolor background.
Last but not least another one layer card. Can you tell I'm into those?
Again I used a combination of markers and distress ink but this time I actually used Altenew's Alcohol Markers!
I did a super quick compilation video for all four cards that you can watch below.
While ALL of the products I used are linked in each individual post I wanted to quickly share the Altenew products used to make these cards in case you found something you fell in love with.
Happens to me all the time :)
Speaking of products before you head to the store grab a coupon on code!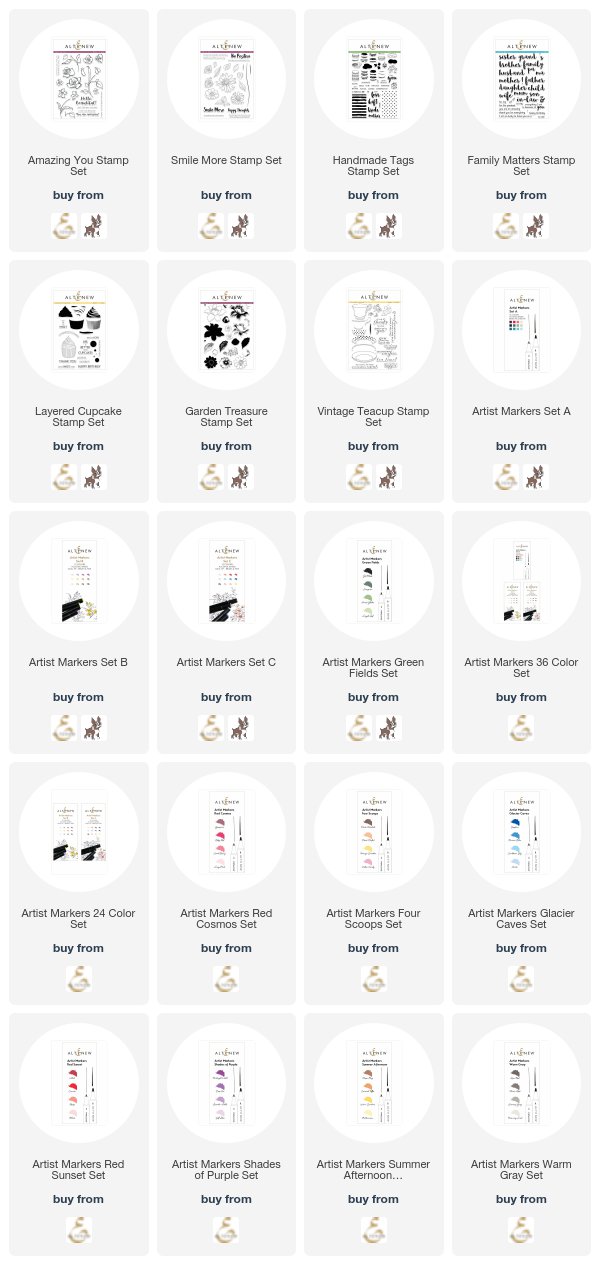 Last but not least we want to see your favorites from this year too!
Help us celebrate this year by
sharing your favorite projects using #altenew and #AltenewBest2017 on social media!
Here's the entire hop in case you missed someone