Hello Crafters!
Happy Sunday!
Are you feeling that lost hour from "springing forward?"
I actually lost an hour of work so I'm not mad at it lol.
I'm just wanted to pop in super quick and let you know a few things.
Whoop! Whoop!
I've linked it below for your convenient perusal :)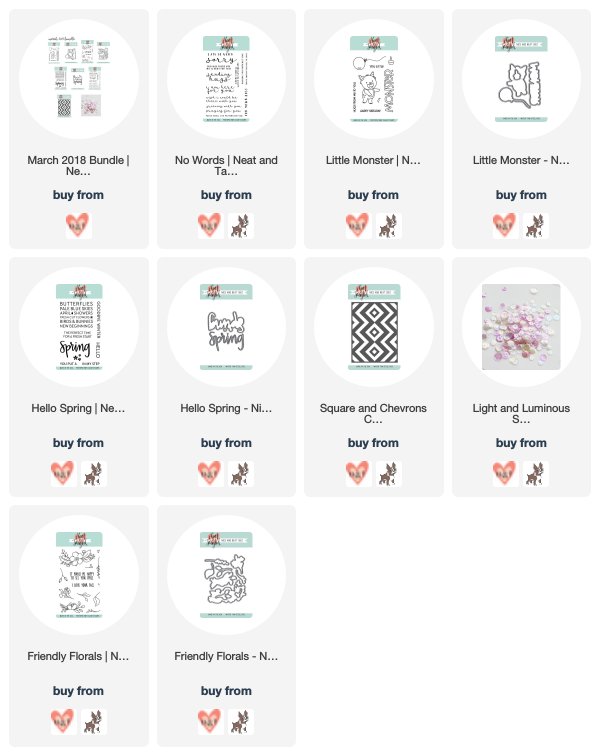 I used the new Friendly Florals and Hello Spring stamp and die for my card this release!
The other fun happening over at Neat & Tangled is a sale!
Who doesn't love a sale right?
I'm off to catch some sleep before the next round of work begins!
Enjoy your day!